The Azerbaijani Defense Ministry held a board session on the results of the large-scale exercises conducted in accordance with the plan approved by Supreme Commander-in-Chief of the Armed Forces Ilham Aliyev, the ministry said March 15.
Defense Minister Colonel General Zakir Hasanov delivered a speech on the "Clarifying the tasks of the Azerbaijan Army in the 2019" at the session held with the participation of the ministry's leadership, commanders and chiefs of staff of Army Corps and formations, as well as other officials.
After analyzing the results of the exercises, Minister Hasanov stressed that all the assigned tasks were fully implemented and according to the exercises' plan, the troops successfully completed large-scale military operations.
The defense minister noted that during the exercises, the commanding strength and operational training of the troops were improved and upgraded to a new level. The staffs successfully completed all the assigned tasks.
The minister highly appreciated the ability of the command staff in the management of the troops involved in the exercises and the fighting spirit of the servicemen.
Hasanov, stressing the significance of the exercises held, once again brought to the attention of the participants of the session of the Board tasks assigned by the Supreme Commander-in-Chief to the Azerbaijan Army.
The exercises that started on March 11 involved up to 10,000 military personnel, up to 500 tanks and other armored vehicles, up to 300 missiles and artillery systems of different caliber, multiple launch rocket systems, and mortars, up to 20 army and front-line aviation for various purposes.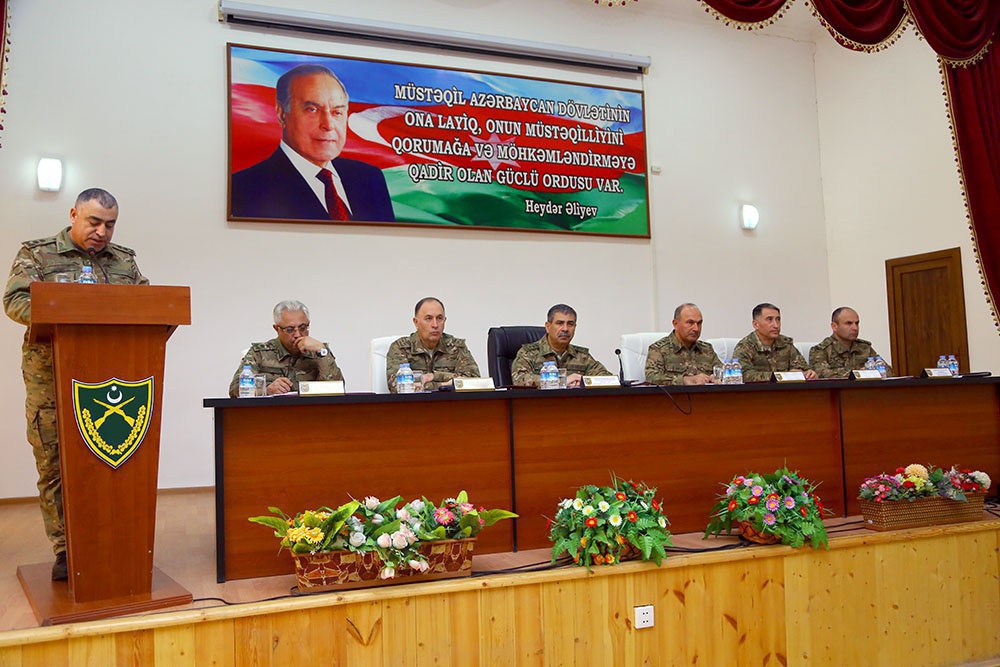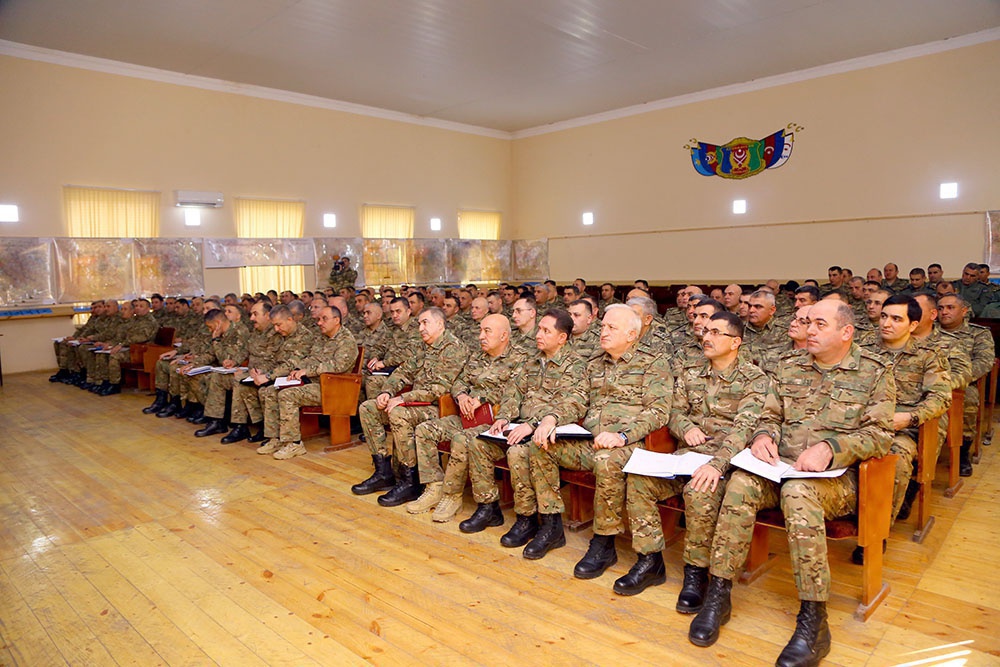 News.Az