On February 26, the National Museum of History of Moldova hosted an event commemorating the 28th anniversary of the Khojaly genocide.
Organized by the Embassy of Azerbaijan in Chisinau and the Congress of Azerbaijanis of Moldova, the event was attended by Moldovan officials, public figures, employees of diplomatic crops accredited in the country, historians, local journalists, Azerbaijani and Turkish students, as well as Azerbaijanis residing in Moldova.
The event started with a minute of silence honoring the genocide victims. Then, a film dedicated to the Khojaly genocide was screened.
Addressing the event, the chairperson of the "Recognition of Armenian Agression" Public Union, Sariyya Muslimgizi, who was born in Khojaly, spoke about the terrible moments she witnessed in Khojaly. Muslimgizi also presented her book dedicated to the tragic lives of the 63 children killed during the genocide.
Doctor of historical sciences Ruslan Shevchenko, in his speech, noted that the Khojaly massacre was masterminded by Armenia's political-military leadership, and it was a part of Armenia's policy of ethnic cleansing against Azerbaijanis. He expressed hope that the perpetrators will pay a very big price for committing this massacre, and justice will prevail.
Speaking at the event, Esra Sen, chargé d'affaires of the Turkish Embassy in Chisinau emphasized the importance of ensuring the right legal and political assessment of the Khojaly tragedy on a global scale.
Heybat Majidov, chairman of the Congress of Azerbaijanis of Moldova described the Khojaly genocide as one of the worst pages in the history of Azerbaijan. He urged Azerbaijani diaspora organizations to be active in conveying to the international community the truth about the Khojaly genocide.
Head of the Moldova branch of Baku International Multiculturalism Centre Aurelia Grigoriu stressed that Moldova shares Azerbaijan's grief on the Khojaly genocide.
Making a closing speech at the event, Azerbaijani Ambassador to Moldova Gudsi Osmanov recalled former Armenian president Serzh Sargsyan's interview with British journalist Thomas DeWaal.
"Sargsyan said that "before Khojaly, the Azerbaijanis thought that they were joking with us; they thought that the Armenians were people who could not raise their hand against the civilian population. We were able to break that [stereotype]. And that's what happened," the diplomat noted.
Osmanov noted that since the late 1980s, Armenia has been pursuing a policy of aggressive separatism and terrorism in Azerbaijan's Nagorno-Karabakh region. "This policy resulted in the occupation of about 20 percent of Azerbaijani territory, as well as in the conduct of ethnic cleansing against Azerbaijanis."
The ambassador hailed the importance of the "Justice For Khojaly" international campaign, initiated by Vice President of the Heydar Aliyev Foundation Leyla Aliyeva in order to achieve the recognition of the Khojaly genocide on a global scale.
He also briefed the event participants about the settlement process on the Armenia-Azerbaijan Nagorno-Karabakh conflict.
The event, widely covered by Moldovan media, also featured an exhibition of photo and books dedicated to the Khojaly genocide.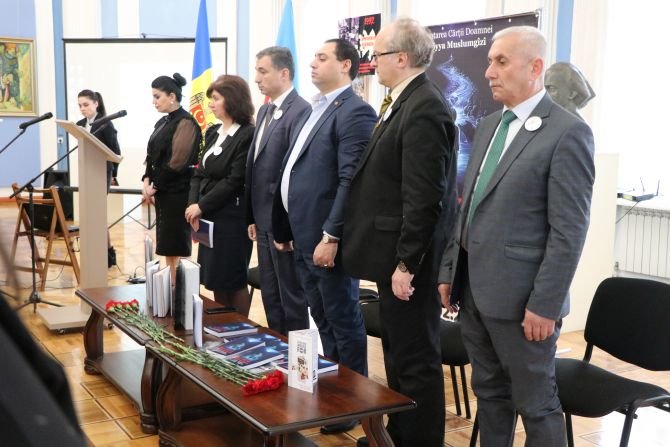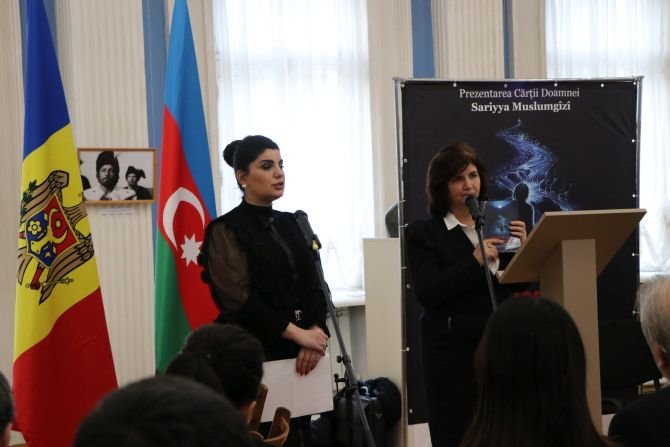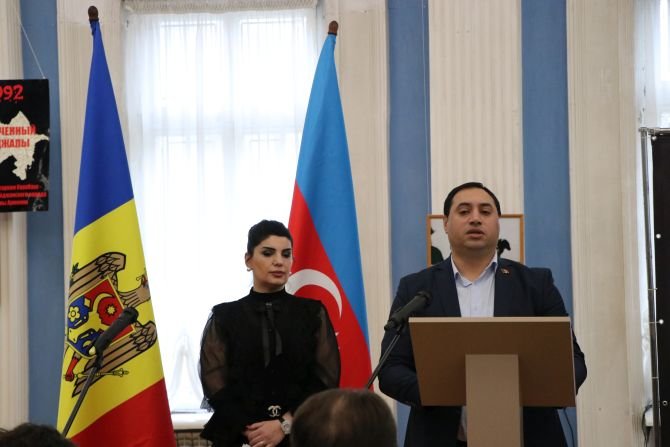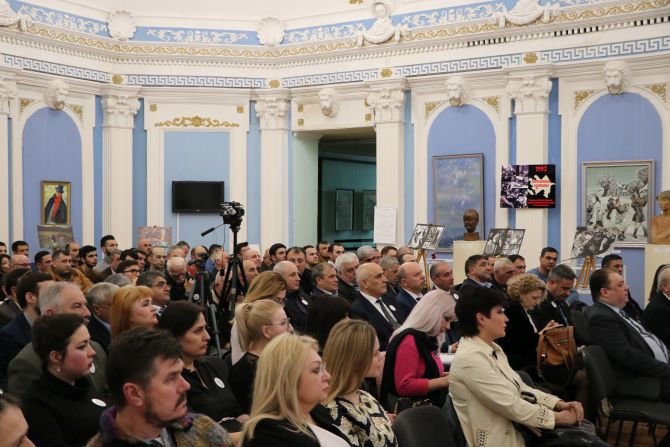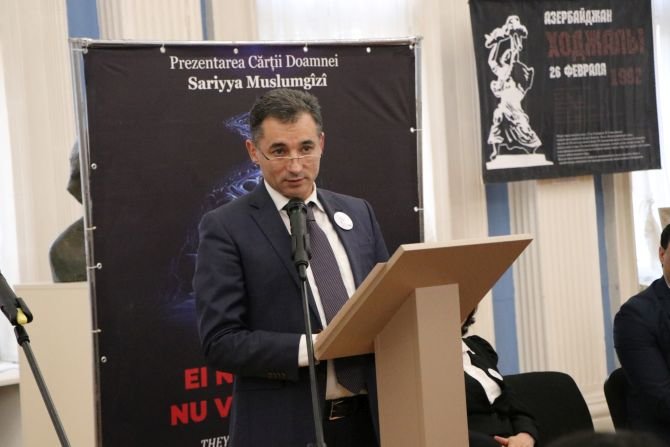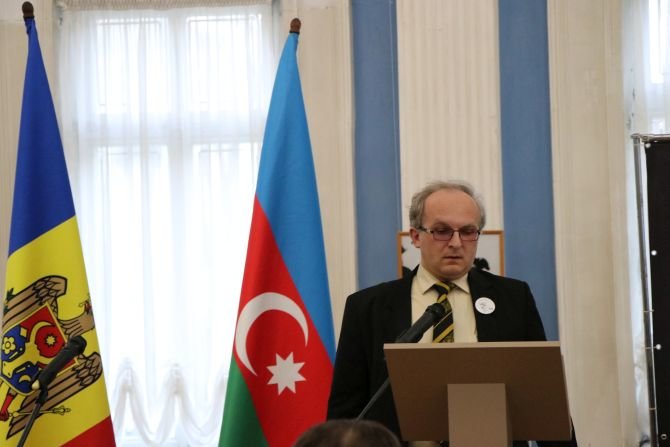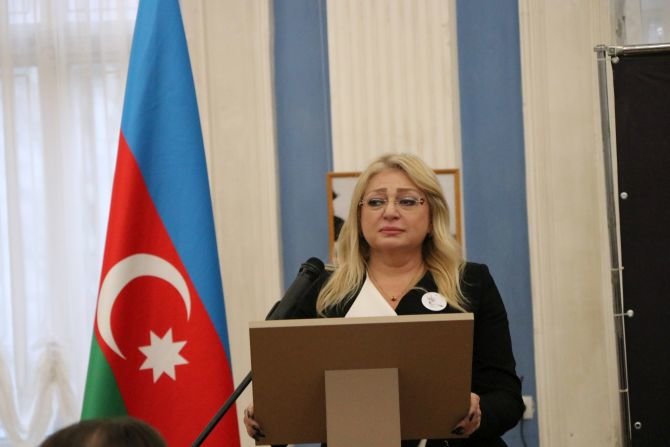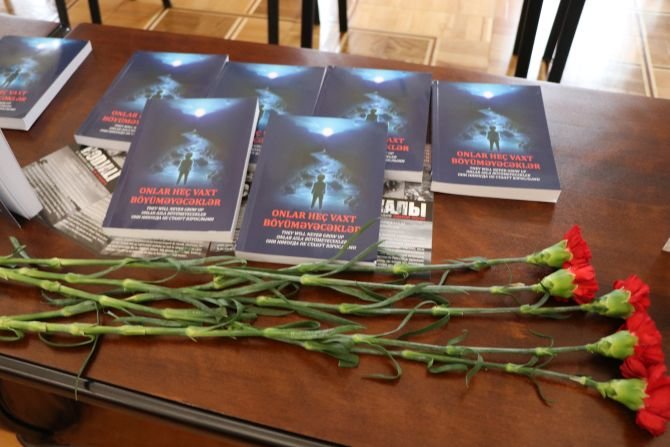 News.Az