On November 7-9, the Student Trade Union Committee of the Baku State University (BSU) held a flash mob on the occasion of the National Flag Day.
The main goal of the flash mob was to attract over 23,000 students to events on the National Flag Day and to promote the patriotic upbringing of youth, BakuCity.az reported.
Nihad Allahyarli, Chairman of the BSU Student Trade Union Committee, more than 3,000 students volunteered to hold the flash mob, and the flags were displayed in over 2,000 university windows.
Moreover, over 500 students painted the national flag on their faces. The flash mob wrapped up after a flag march. The event-related images and videos, posted on social media, have attracted thousands of views and likes.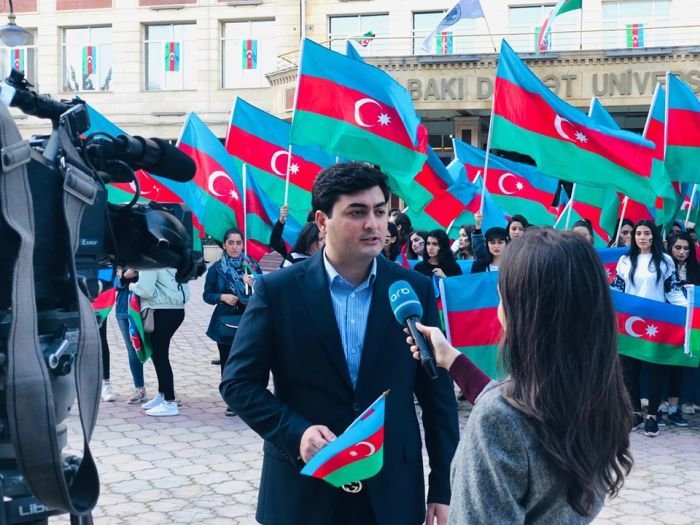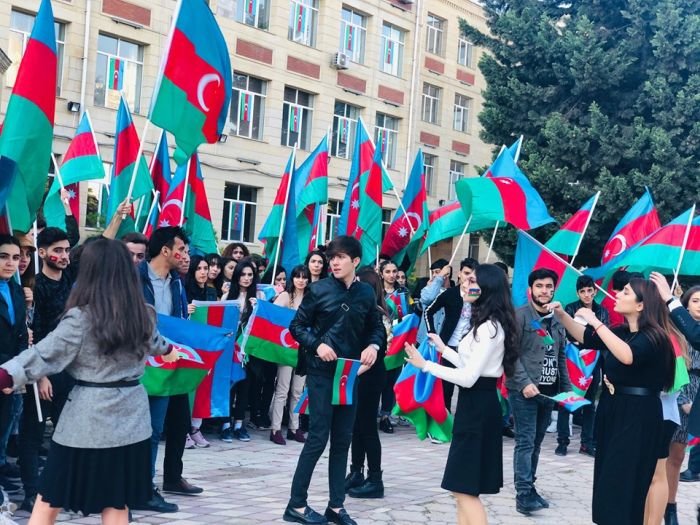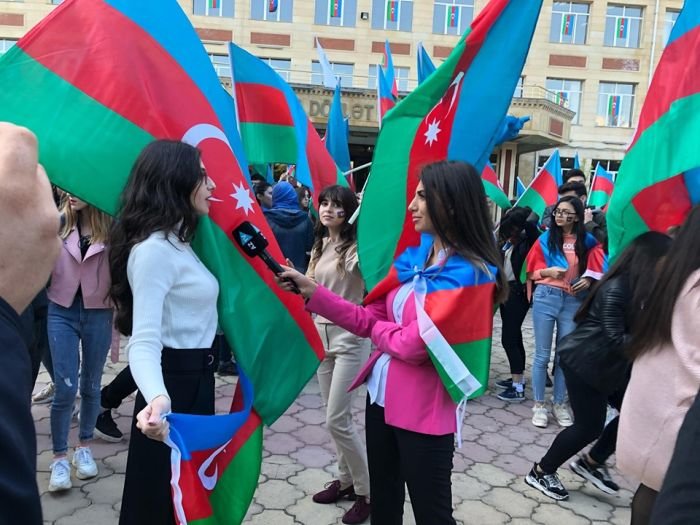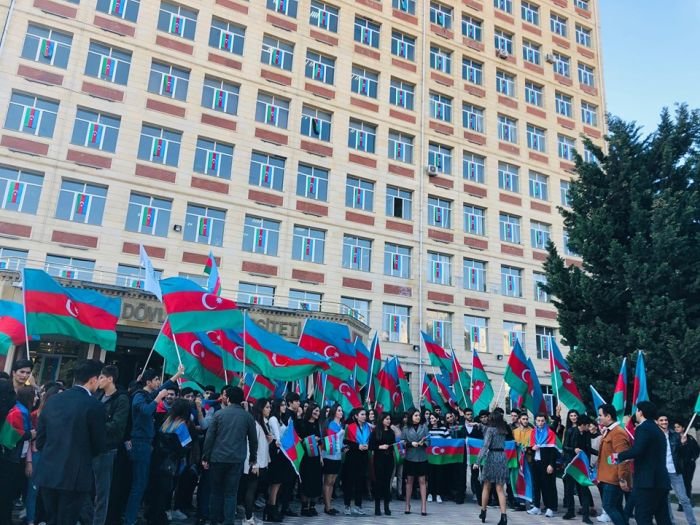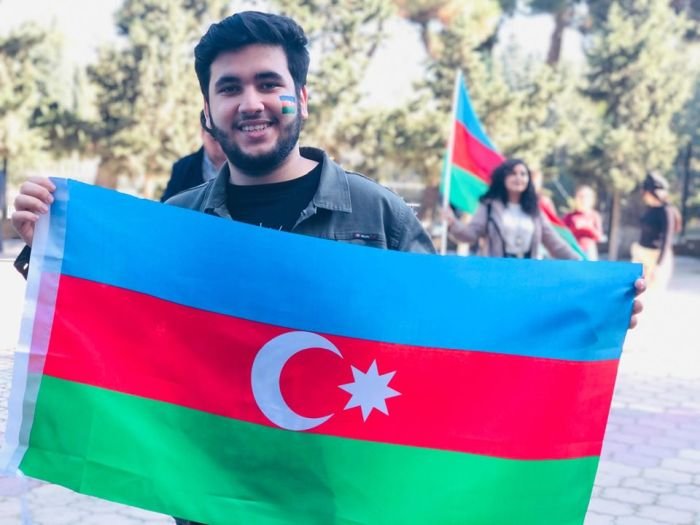 News.Az