The lab-grown chicken will soon be available in restaurants in Singapore after the country became the first to greenlight meat created without slaughtering any animals.
U.S. startup Eat Just said Wednesday that its meat had been approved for sale in the city-state as an ingredient in chicken nuggets. The news marks a "breakthrough for the global food industry," said the company, as firms increasingly try to find less environmentally harmful ways of producing meat.
"I'm sure that our regulatory approval for cultured meat will be the first of many in Singapore and in countries around the globe," said Josh Tetrick, co-founder and CEO of Eat Just.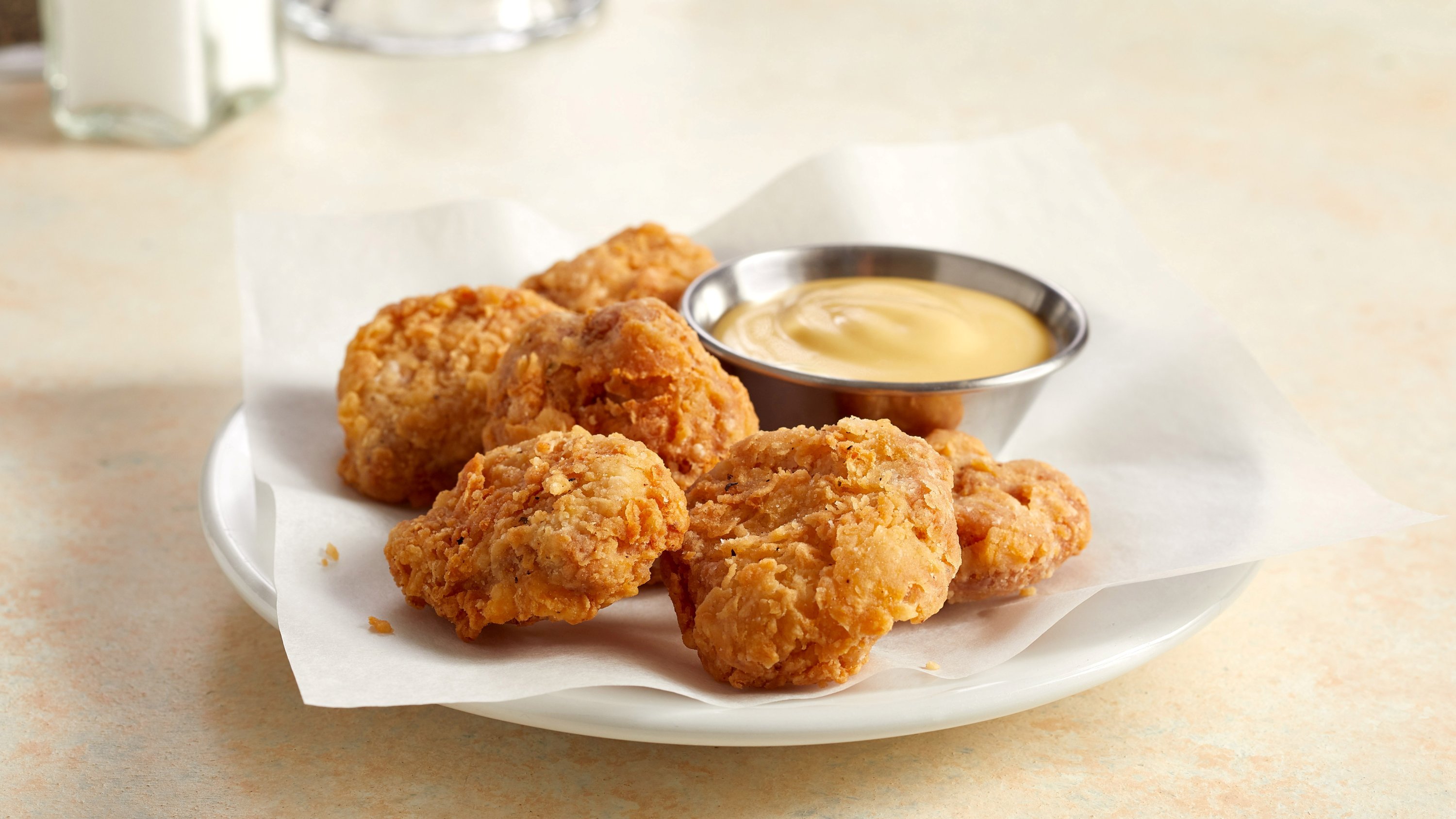 Consumption of regular meat is an environmental threat as cattle produce methane, a potent greenhouse gas, while logging forests to make way for animals destroys natural barriers against climate change.
Demand for alternatives to regular meat is surging due to concerns about health, animal welfare and the environment. Plant-based substitutes, popularized by the likes of Beyond Meat, Impossible Foods and Quorn, have been increasingly featured on supermarket shelves and restaurant menus.
There were concerns that lab-grown varieties would be too expensive, but a spokesman for Eat Just said the company had made "considerable progress" in lowering the cost.
"Right from the start, we will be at price parity for premium chicken at a high-end restaurant," he told Agence France-Presse (AFP). He did not reveal the price of the nuggets but said they would be launched soon at a Singapore restaurant before other products – including chicken breasts with lab-grown meat – are rolled out.
Eat Just hopes to bring down the cost to below that of conventional chicken in the coming years, the spokesman added.