A selection of powerful news photographs taken around the world this week.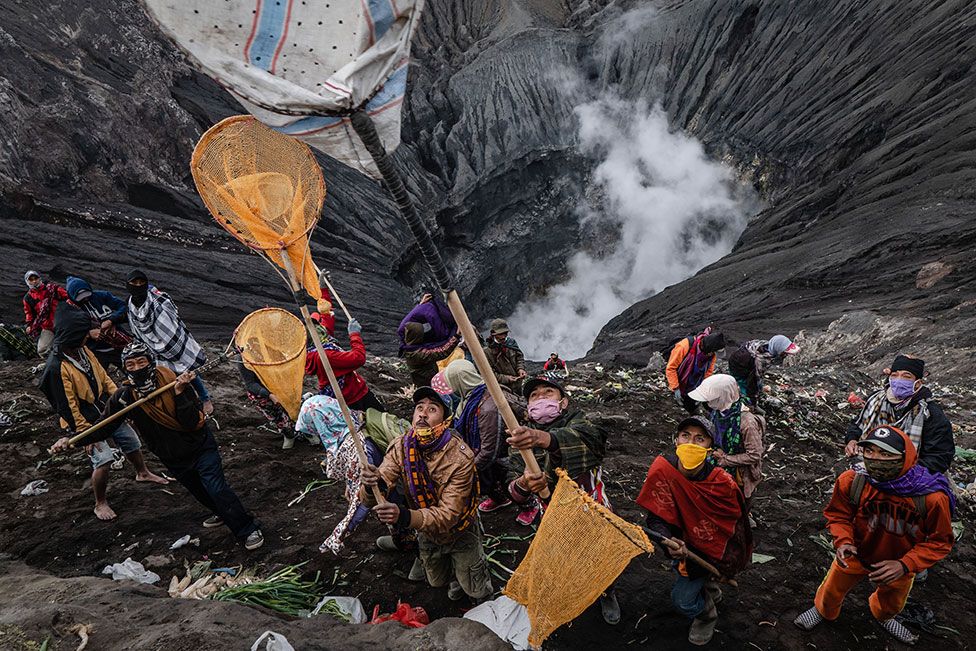 Villagers use nets to catch offerings thrown by Tenggerese worshippers during the Yadnya Kasada Festival at the crater of Mount Bromo in Probolinggo, East Java, Indonesia. As part of the festival, offerings of rice, fruit, vegetables and flowers are thrown into the volcano to appease the mountain gods.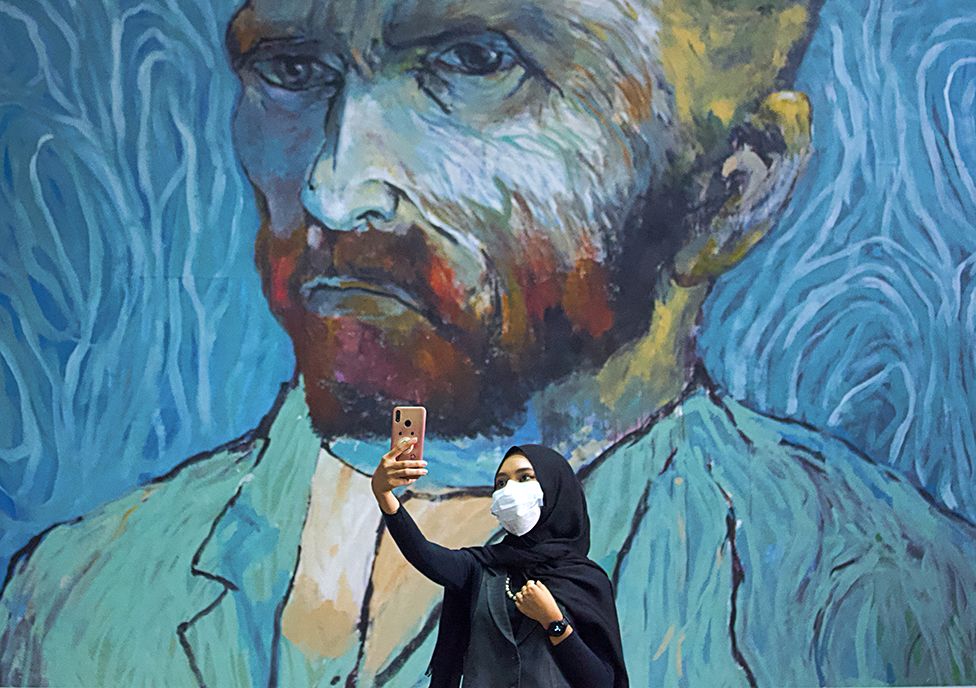 A visitor takes a selfie near an artwork by Indonesian artist Hanafi at the Kertas Gallery in Depok, near Jakarta, Indonesia. The exhibition featured works inspired by Dutch post-impressionist Vincent Van Gogh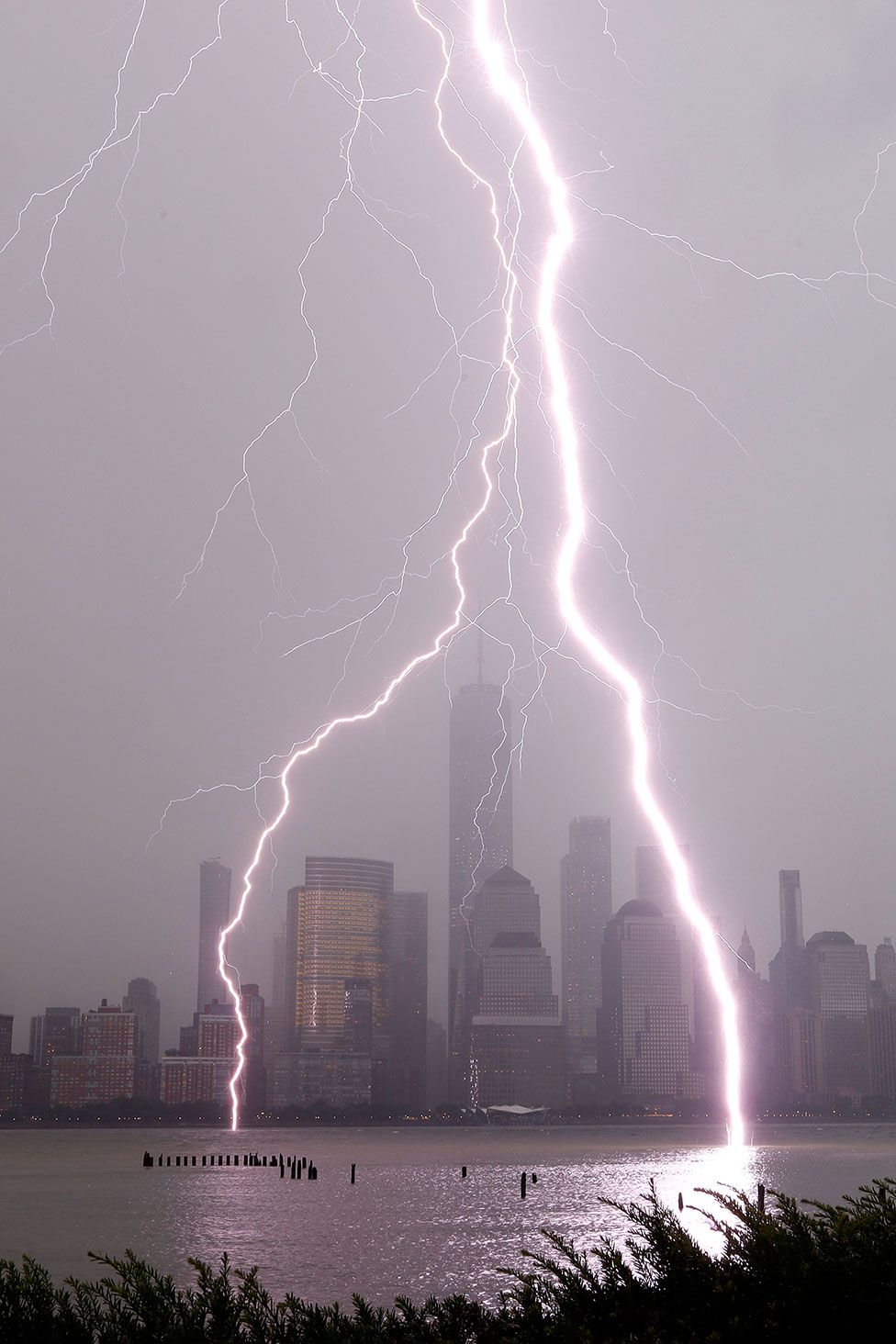 Two lightning bolts frame One World Trade Center as they hit the Hudson River in New York City during a thunderstorm.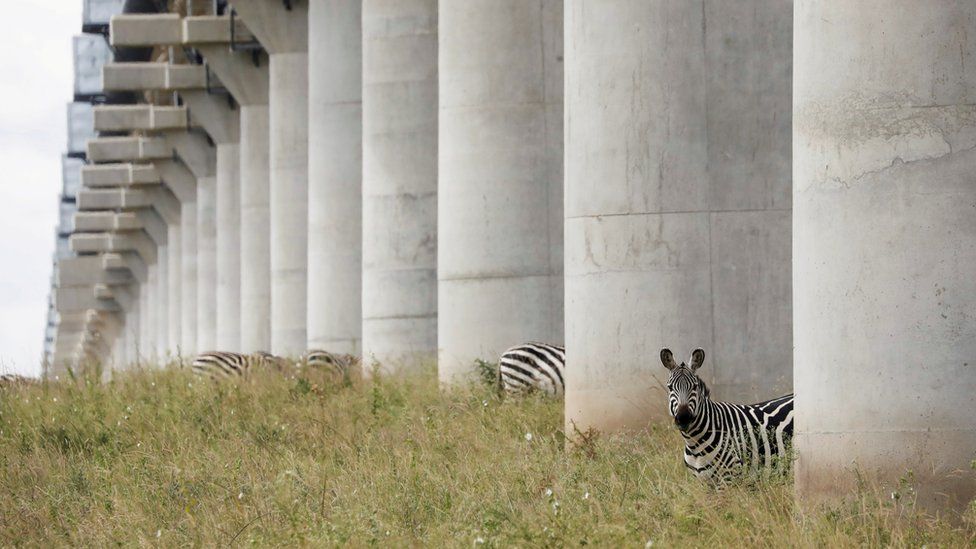 Zebras graze under the bridge of the Standard Gauge Railway line, inside the Nairobi National Park in Kenya.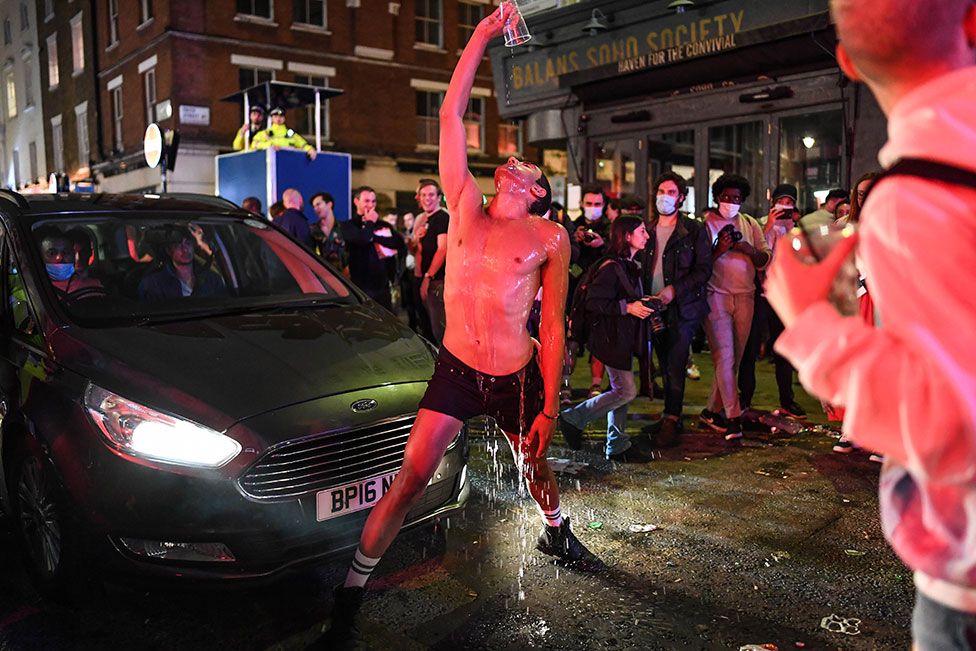 A man pours liquid over himself in Soho, London, on 4 July. The government eased the coronavirus lockdown in England, allowing pubs, restaurants, hairdressers and cinemas to reopen with strict safety measures.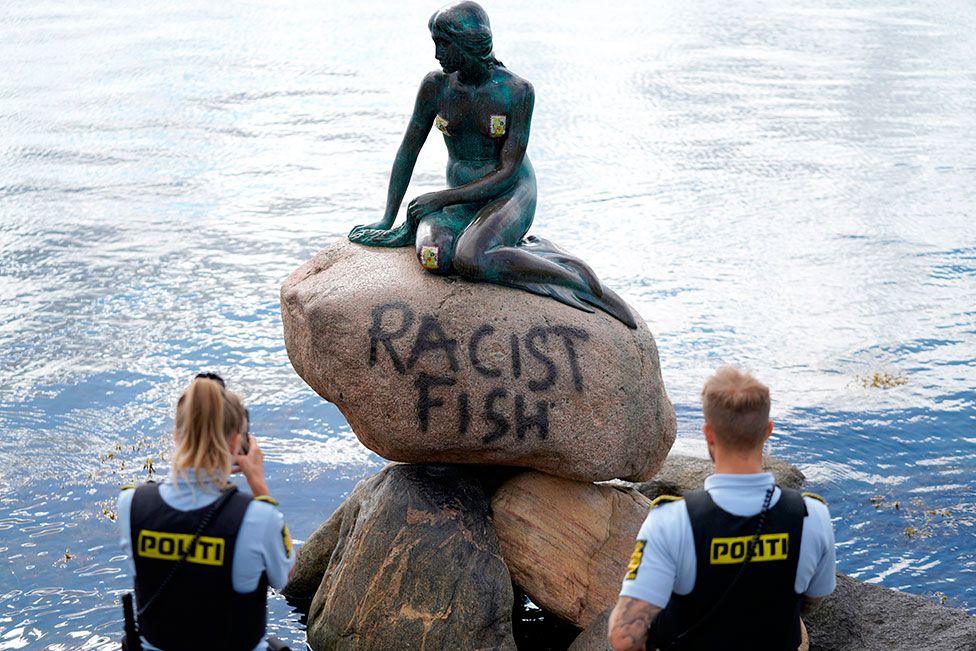 Copenhagen police officers take pictures of the Little Mermaid bronze statue, by Danish-Icelandic sculptor Edvard Eriksen, after it was vandalized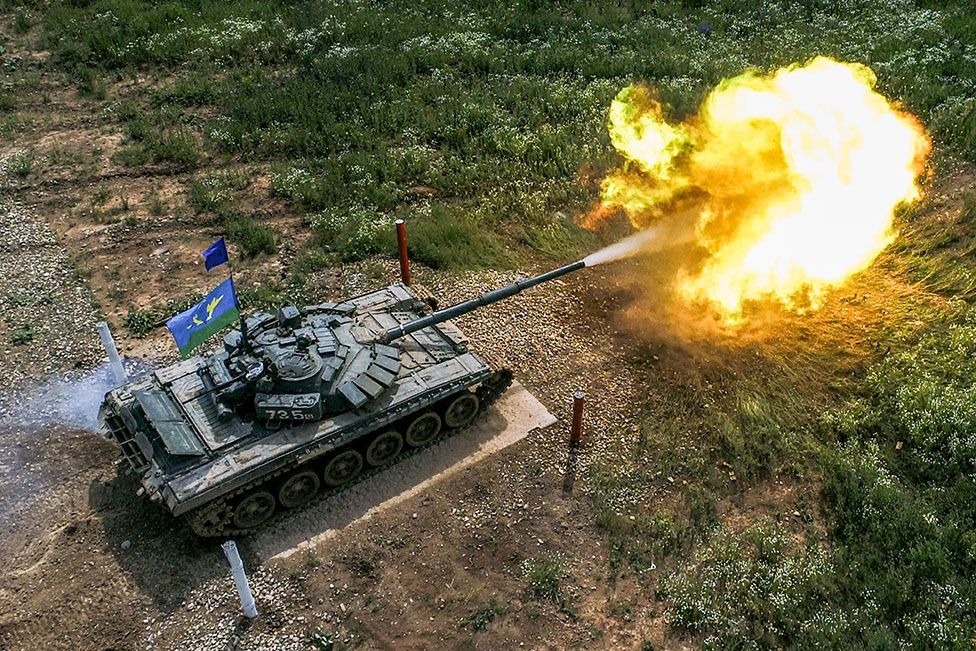 A T-72B3 tank belonging to a Russian team opens fire during the Tank Biathlon event at the 2020 International Army Games at Alabino firing range near Moscow.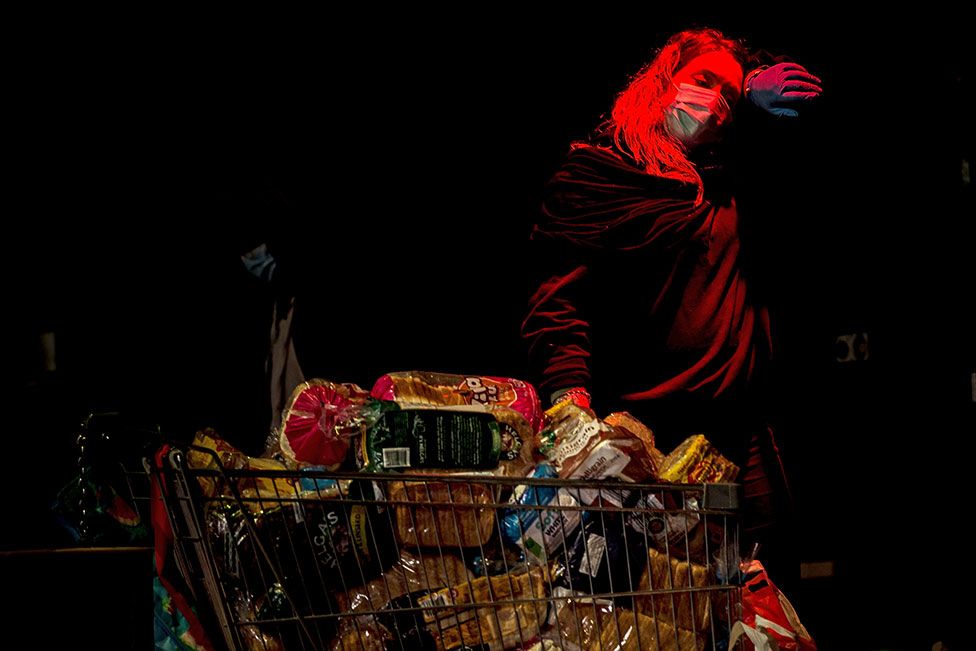 Volunteers deliver food to housing estate tower blocks in Melbourne, Australia. Authorities have confined around 3,000 residents in nine tower blocks, because of an outbreak of coronavirus.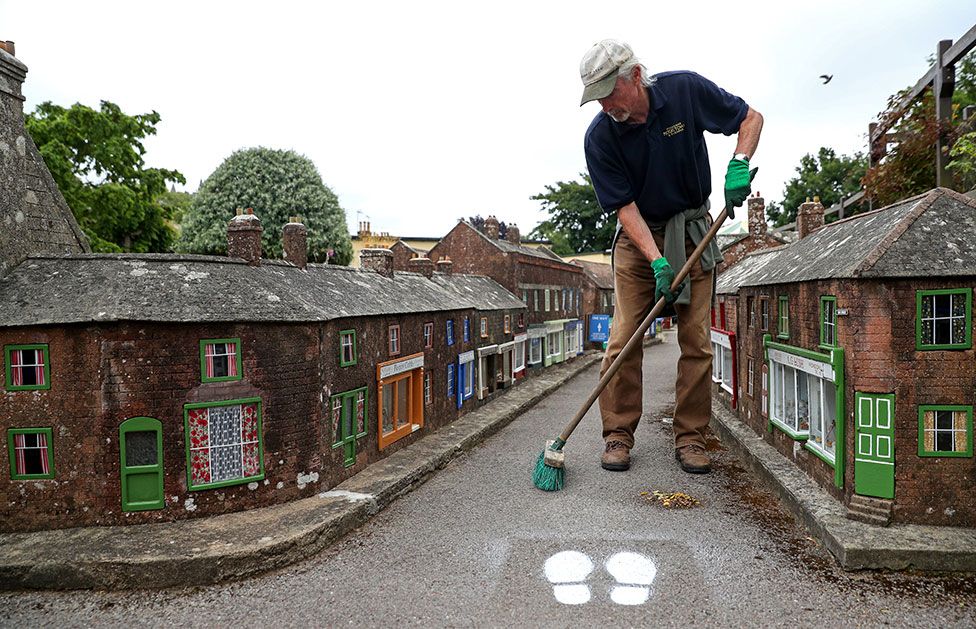 A volunteer sweeps the streets at the Wimborne Model Town and Gardens in Dorset., England. The attraction will reopen to the public on Saturday, following lockdown closure.
(c) BBC
News.Az
.